The museum
The Regional Museum 1940-1945 of Schagen and its surroundings is located in the former prison tower of Schagen Castle. In the museum, numerous original objects from the period of 1939-1945 can be seen. You can check out those objects on your own or get explanations from an enthusiastic guide!
The Second World War
In the Regional Museum 1940-1945, a picture of the Second World War in the area of the kop van Noordholland and West Friesland in the years 1940-1945 in all of its facets is outlined through countless original objects and pictures from the Second World War; mobilisation, the May days of 1940, the German occupation, daily life, the hunger winter and the liberation in 1945.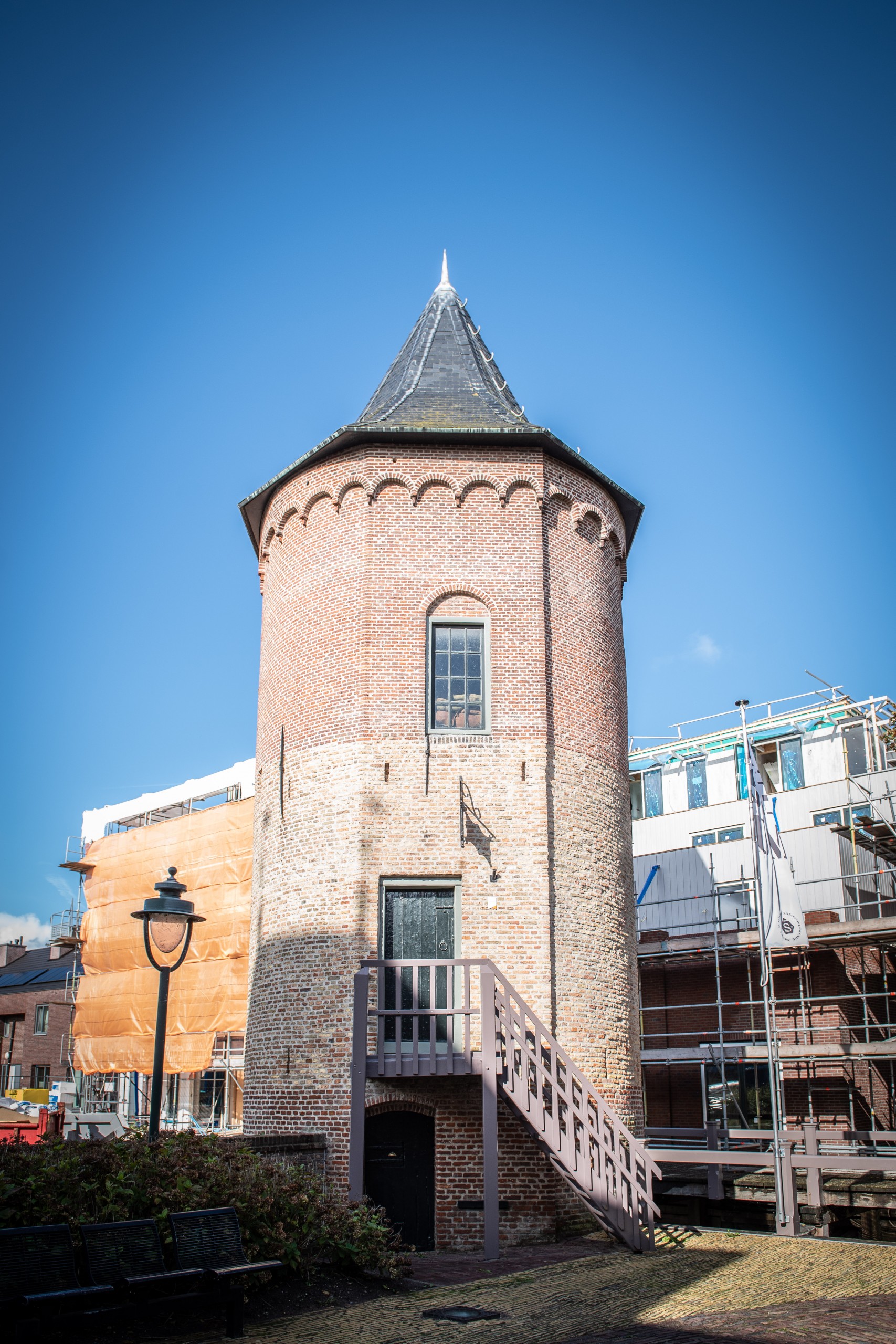 Highlighted item
The uniform
This Canadian so-called 'battledress' from 1944 belonged to the first lieutenant Hin from Haarlem. At the time, Mr. Hin belonged to the staff of prince Bernard. The uniform was found in a circuit in 1990 and through a newspaper article we found out that it was the uniform of Mr. Hin.
Do you want to see or hear more interesting stories?
Make an appointment
CUSTODIAN
Niek Jan Grooff
His interest in the Second World War already manifested at the age of twelve. It was also then that he started collecting materials and stories of that time. Over time his personal collection grew to become the present collection of the museum. In his opinion, it is important to pass on the stories of the Second World War, especially to the youth, so that they will not get lost and will hopefully serve as a warning for future generations not to end up in those same dark times.